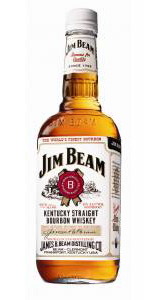 1 C Molasses (I prefer Brer Rabbit brand)- mild)
1 C Bourbon (Jim Beam)
1 C Heavy Cream (do not use half/half)
Heat the molasses and bourbon is medium size pan
(mixture will bubble up when stirred and can make quite a mess if you use a small pan.)
Heat Molasses and Bourbon to a gentle boil, reduce heat and continue a very gentle boil stirring often until reduced to 1 cup. Add heavy cream, bring to a gentle boil and again reduce to 1 -1 1/4 Cup Glossy Smooth Sauce. Keep warm, but be careful not to let it go to sugar by overcooking it.
Serve on grilled pork chops, steaks, hamburgers,
baked potatoes, grilled veggies