My version of the classic Catalina Dressing. I like to zip it up… add a touch of cayenne.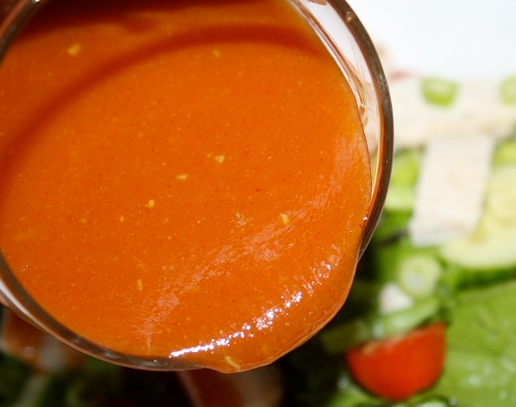 1/2 C Sugar
1/2 C Catsup
1/3 C Vinegar
1 T Onion – grated
1 1/4 tsp salt
1/4 tsp dry mustard
1/4 tsp chili powder
1/4 tsp celery seed
1/4 tsp paprika or cayenne pepper
1 tsp worcestershire sauce
2/3 C Oil
Combine all ingredients except oil in blender, blend well.
Slowly drizzle oil into blender while blender on med/high. Sauce should be thick.
I keep mine in a plastic squeeze bottle. Keeps for 4-6 wks in refrigerator (but it won't last long. This is good on salads, sandwiches and more).
Makes 2 cups